This month's drink is our take on my dad's favorite drink from a local restaurant called
Klinger's on Carsonia
. It's festive and cinnamon-y and perfect for cold winter (or autumn) nights. It is named after
The Pagoda
- a somewhat bizarre but super awesome local landmark.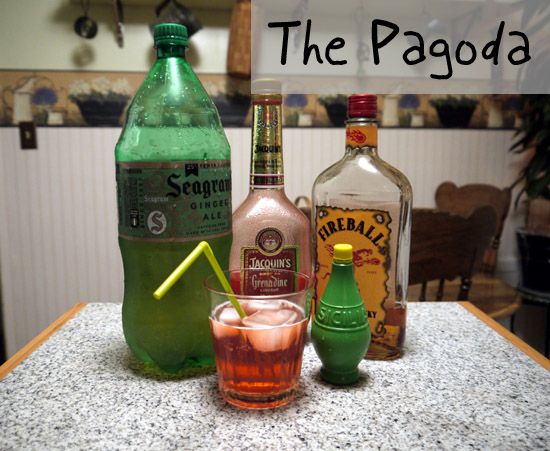 This one is a lot less involved than our last drink recipes. You can watch us make it here or keep reading for further instructions.
To make this drink you'll need:
Simply fill a lowball glass with ice and add the first three ingredients. Then fill the rest of the glass with ginger ale, stir with a straw, and enjoy!