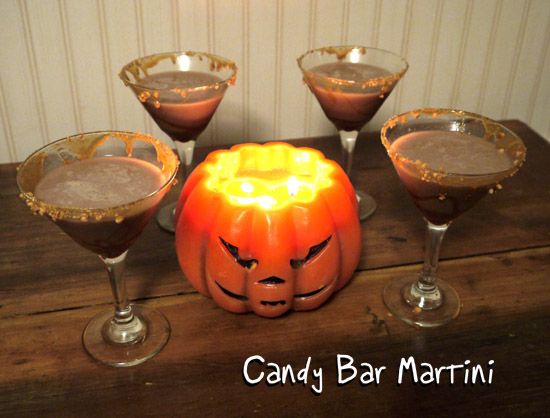 Today (Kylie's birthday!) we're introducing a new feature that we're hoping to do every month, and it is called Drinks With Dad. The concept is pretty simple - each month we'll make a new mixed drink with our dad, Kevin.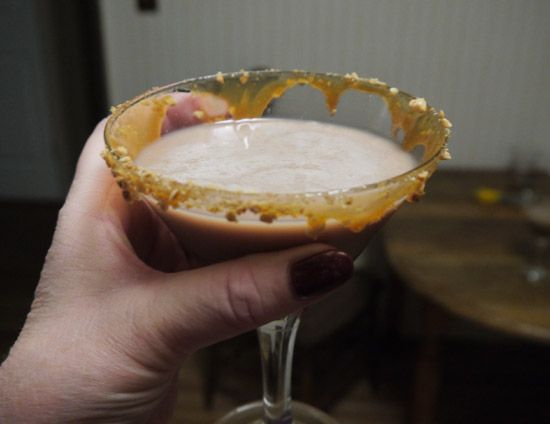 This month's drink is based on his favorite candy bar, the Snickers. If you'd like to watch us make this drink with our dad, simply watch this video. Otherwise, continue reading for step by step instructions.
To make this drink you'll need:
chocolate milk
caramel vodka
butterscotch schnapps
caramel sauce
crushed peanuts
You could probably make this in a glass and stir it up, but we used a shaker and it worked out great. The instructions are pretty easy: simply pour 1/2 part butterscotch schnapps, 1 part vodka, and 2 1/2 parts chocolate milk into your shaker and shake vigorously.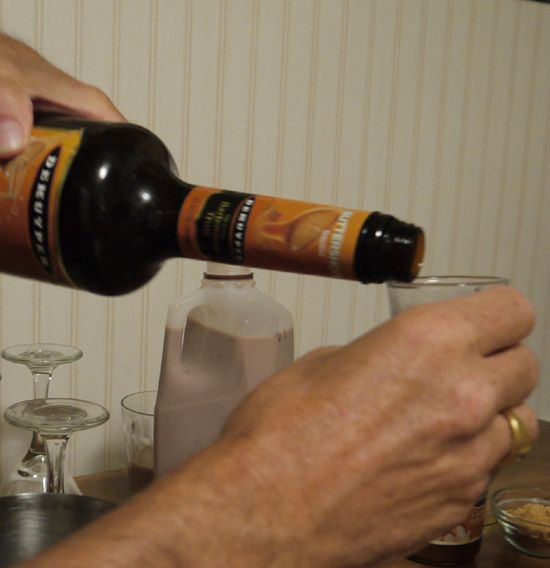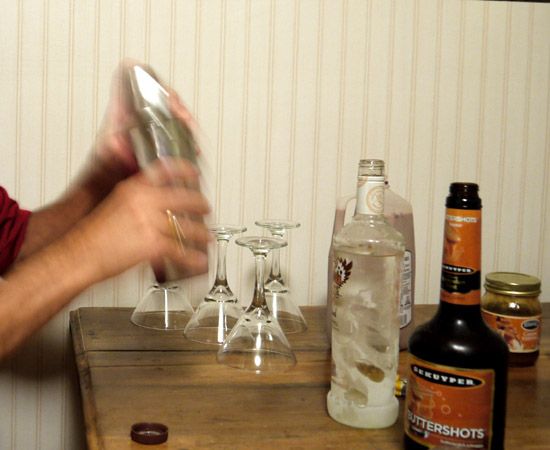 To replicate our snazzy presentation, drizzle some caramel sauce into the bottom and sides of your glass. Use more caramel to lightly coat the rim of your glass, and then dip the coated edge into the crushed peanuts. The sweetness of the caramel and the saltiness of the nuts really adds to the flavor of the drink.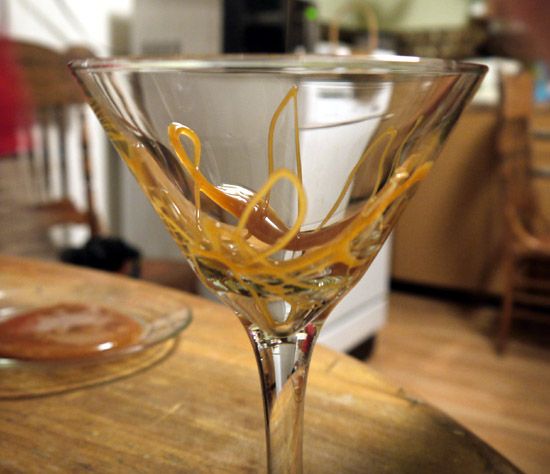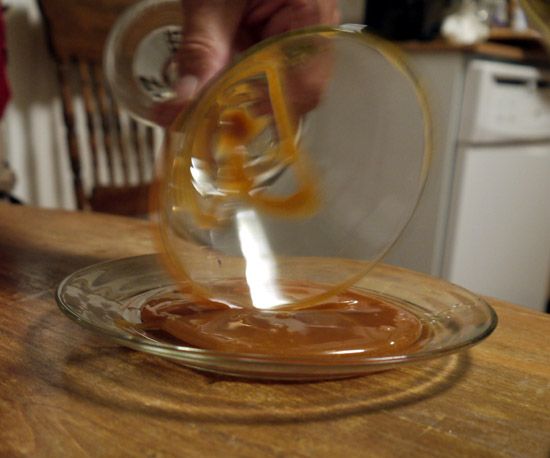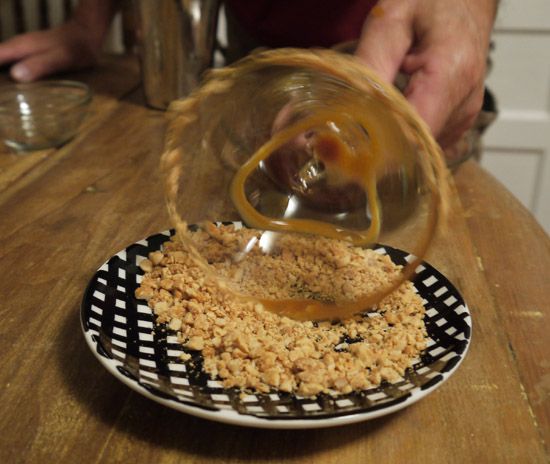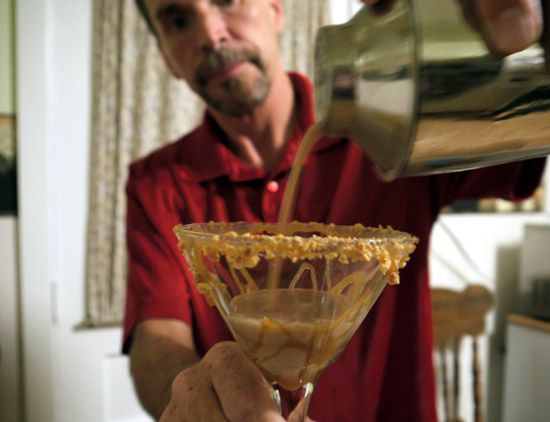 Enjoy!