For once, we're actually having autumnal temperatures in October - it's usually either unreasonably hot or snowing. To celebrate the surprisingly temperate weather, we broke out some comfortably seasonal outfits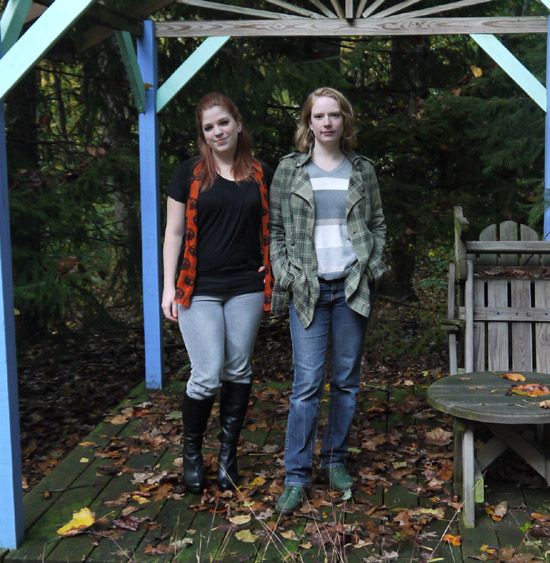 Kera kept it simple with a striped sweater, jeans, green doc martens, and a green plaid jacket.
Kylie got into the Halloween spirit with a black shirt with a lace-up back, jeans, knee-high boots, and a Halloween scarf.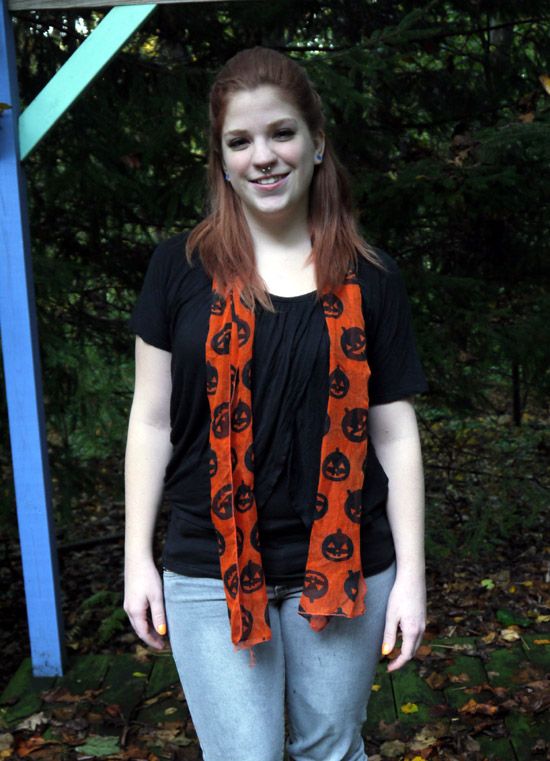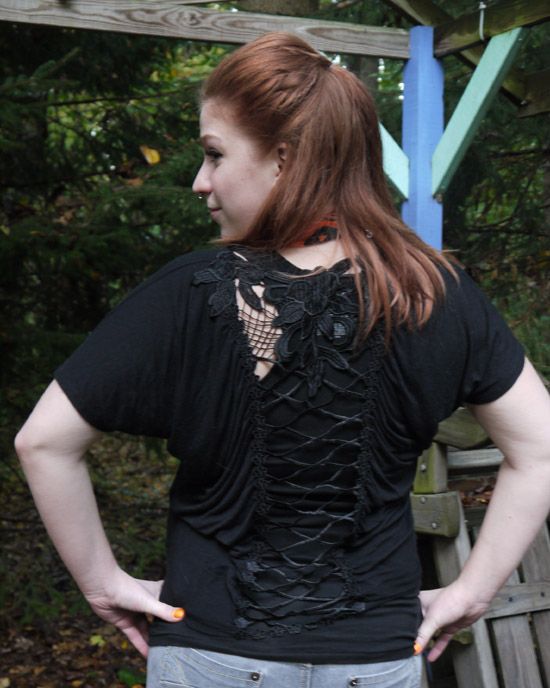 The rustic backdrop was graciously provided by Aunt Candy and Uncle Don - all photos were shot at their rustic cabin in the woods.
Happy October!